List of Mom Influencers in India
We live in a powerful era where businesses are reaching out to microinfluencers, specifically Moms to market their products.
Moms are the best advocates for any business as they are the most concerned for their babies. I was recently invited to a whatsapp group saying it was for influencers, they liked my blog etc.
When I joined the group I wash shocked.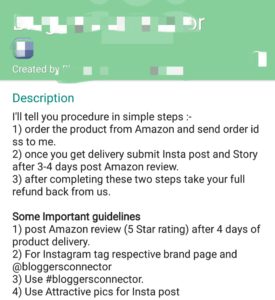 They were asking people to review products on Instagram and Amazon in return for a FREE product. There is nothing wrong with that, but they are expecting positive reviews.
This is cheating. There are 184 members in the group and new members join every day. Writing such reviews is harmful as we as moms buy products based off reviews. Shockingly most products in baby care, skincare on Amazon are fake.
As a Mom Influencer it is our duty to ensure that we recommend quality products.
Add your Blog, website, youtube or another social media channel to this list.