Finding topics to write about is the stumbling block for beginner bloggers. Most bloggers quit their blogs as soon as they start it.
They wonder how they can find the best topics to write about and where to find them. I have been there and until recently I was struggling a lot to find the best blog topics.
I started this blog around a year ago. I wrote consistently for a few days then… I quit.
I was discouraged that no one was visiting my blog and reading what I have to offer. But then.. I have figured out the secret techniques of the big bloggers.
I will share in a bit how to find the best topics to write about.
How to come up with Blog Post Ideas? Here are numerous ways to get blog post ideas and fill up your blogging calendar.
Understand your audience
Get content ideas from your audience for free on the Internet
Analyze and copy your competitor's strategy
Check your Analytics
I wish I had known this when I had started blogging. I have struggled a lot and read and implemented many strategies. Today I can come up with multiple blog post ideas in a few minutes using the same techniques I am sharing with you below.
Understand Your Audience
If you can get into the head of the person visiting your blog, you will be able to figure out the best blog posts ..ever.
Look at your main topic and try to understand who are you trying to target.
Let us take an example.
Say we are starting a Food Blog
I come up with a few ideas for my food blog…topics I want to write about.
Recipes
Guides
Tips
Product Reviews
These are broad topics. I need to focus on or specific food topics I want to write about. For that let me first figure out who am I writing all this for?
I want to share vegan recipes for parents who have no time. Sara is my fictitious parent. Sara is between 20 to 35 years old. She may or may not be working. She has one or more young kids and is struggling to make healthy food quick.
So what have we got here? What should I blog about?
Healthy recipes
Kid-friendly recipes
Easy and quick to make recipes
Time Savers – food prep tips, batch baking and cooking, freezer meals?
What kind of guides can I make for Sara?
Beginners guide – Tips for food prepping, grocery lists, budget shopping, batch cooking
Freezer Meals – 7 Freezer Meals which can be cooked in 1 hour
Utensils Guide
Appliances Guide
Grocery Lists, Pantry supplies Guide
You can get creative with this. Start brainstorming. Put yourself in the shoes of Sara and try to understand her struggles.
What were your struggles when you got started?
While you are making this list ( I use notepad for this) you will start noticing a pattern. You will be able to identify topics that are so needed yet overlooked.
Jot these down.
Make a note of all those topics which can help you monetize your blog.
You can sell those guides
You can provide checklists, recipes for a fee
Product reviews
sell recipe books (yours or others)
Recommend cutlery and appliances
Another method is to look at your search history in the browser. Usually, when we are researching a subject we will be typing in keywords in the search box.
From this search history, you will get a list of topics you can write about.
Use FREE Keyword Research Tools
Type in your main keyword or topic in the free keyword tools to get ideas for your blog posts.
keywordtools.io
keywordsheeter.com
Get Content Ideas from your Audience
The best way to get the best blog topics is from your audience. Here are a couple of ways for doing this.
Social Media
Facebook is one of the best ways to understand what your audience really wants. Here is a quick process to flesh out some really good content ideas for your Blog.
Find Facebook Groups in your niche – You might want to narrow down your niche if it is too broad. As an example, if your niche is food recipes, you might want to narrow it down to vegan foods, paleo food recipes.
Join a couple of Facebook groups and search for topics you are interested in. There is a search feature in the groups, using which you can search for topics. You can sort by date to obtain the most recent ones.
Ask a Question in the group – Alternatively, you might want to ask questions in the group. Wait for a few days and come back to the groups and look at what answers people have provided.
There are other Social Media Platforms that you can exploit use to find topics to write about.
Quora
Quora is a good place to find questions on topics to write about. There are tons of questions asked in Quora.
Subscribe to Topics in Quora. I have subscribed to Marketing and pets.
Login once in a while and Quora will recommend questions in your niche to view
Quora sends email alerts for questions that have been recently asked in your niche. These make excellent post ideas.
Forums
This is one of the BEST ways to get post ideas. Suppose you are looking for ideas for articles on long hair. Just type in Google long hair + forum.
There are so MANY communities on long hair. When I had researched long hair quite a long time back, I found some interesting trends and solutions.
I used these topics as seed keywords and performed research for the best ways to solve the issues.
That article has been and still is one post which gets me tons of traffic.
AnswerthePublic
I admit.. I use answerthepublic a lot. I am kind of obsessed with keyword research.
Go to AnswerthePublic
Enter your keyword. As an example, when I was searching for dog food, I typed in dog food. Try to be as broad as you can. This is because you might not receive many questions if you are too specific.
You can never be stuck for what to write about. I mean just take a look at what all you receive…
Analyze and Copy your Competitor's Strategy
Okay, this is a really cool technique that I have developed on my own.
When you are researching in a niche, especially when you are new… it can be very difficult to understand what to write about.
I found myself circling the same topics and just could not think outside the box.
That's when I thought, let me just copy what my competitors are doing and find what they are writing about.
So that's what I did.
Type in your main keyword into Google.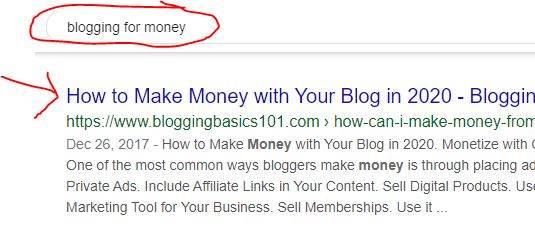 Take a look at the websites which show up. I tend to take a look at websites that are blogs and are NOT very high authority.
As an example if I am searching for blogging and SEMrush turns up, I ignore that website.
They are an established website and I cannot even imagine myself competing with them.
I open up smaller blogs and take a quick look at what they are writing about. Then I use these topics as seed keywords and use Answerthepublic or forums to come up with questions.
Brilliant isn't it?
Books
I learned this from an internet marketer ages ago… but never implemented it till recently. This is super brilliant and here is how it works.
Check the Amazon Bestsellers for books on the topic you would like to write about.
Click on Look Inside and take a look at the Table of Contents.
This is pure gold…
If the author of the best selling book thought these topics were good, then they MUST be in-demand topics.
This is what people want and are craving for.
Use these ideas for researching further.
Check your Analytics
Take a look at your Google Analytics. This is the best place to look for topics that your readers are interested in.
Setup Google Analytics if you haven't already. Let the data collect for at least 1 to 3 months
Take a look at the top-ranking pages and the queries they are using to visit those pages. You should be able to find the rankings of your post.
If the post ranks very low, try and see how you can update the post or write a better post ( longer, more researched, with more images and videos)
If the query has not been answered in the post then use that as a topic to write your next article.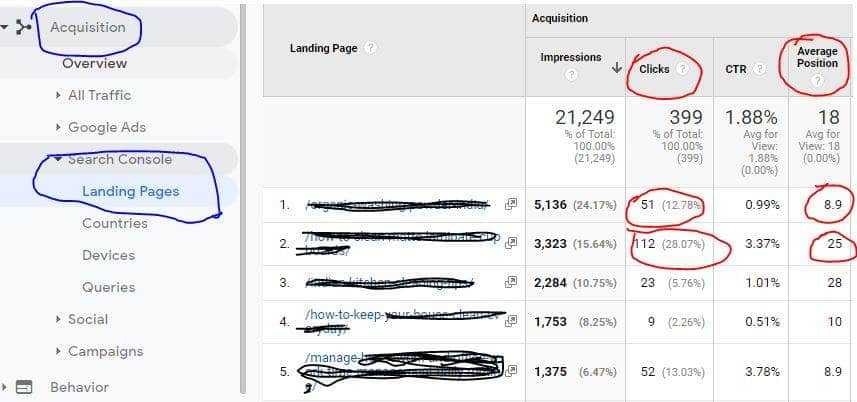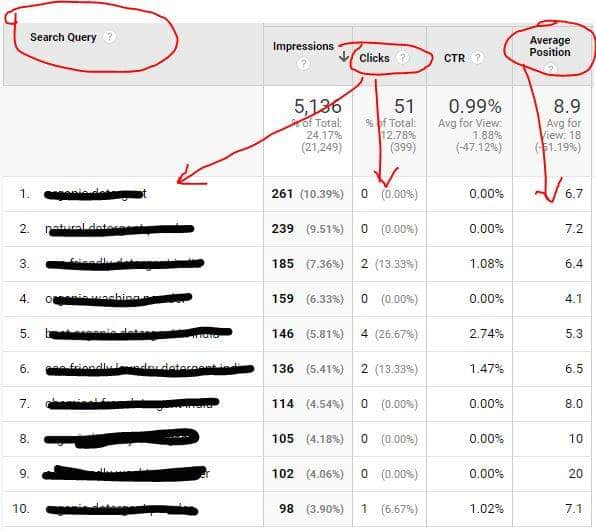 This is the best way to find ideas for a cluster of related topics. Collectively they can push your website for hard to rank for keywords if you use proper content silos…
---
How to Research Blog Topics
Watch me find low competitive keywords which you can write about in different niches.
You do not require any special skills to perform keyword Research and find the best blog topics to write about.
Pin this post to Your Blogging Board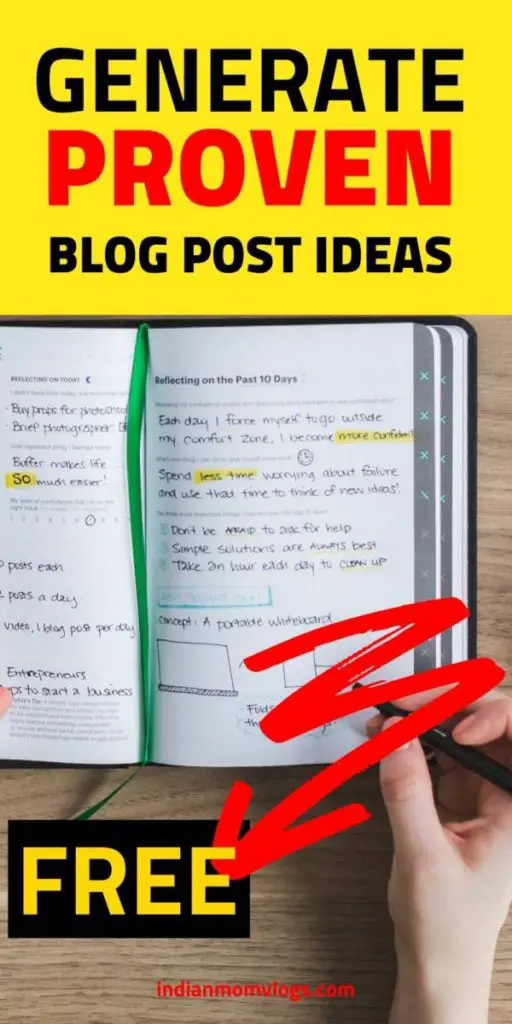 What Next?
Check out these exclusive Guides which I have created loaded with information. I was thinking of selling each of these as an eBook but I have made these available for free.
Some Guides for you
Blogging Guides
Vlogging Guides
| Company | Domain | Hosting | |
| --- | --- | --- | --- |
| Bluehost | .com 11.99 per year | Includes free domain for 1 year and SSL | Check it out |