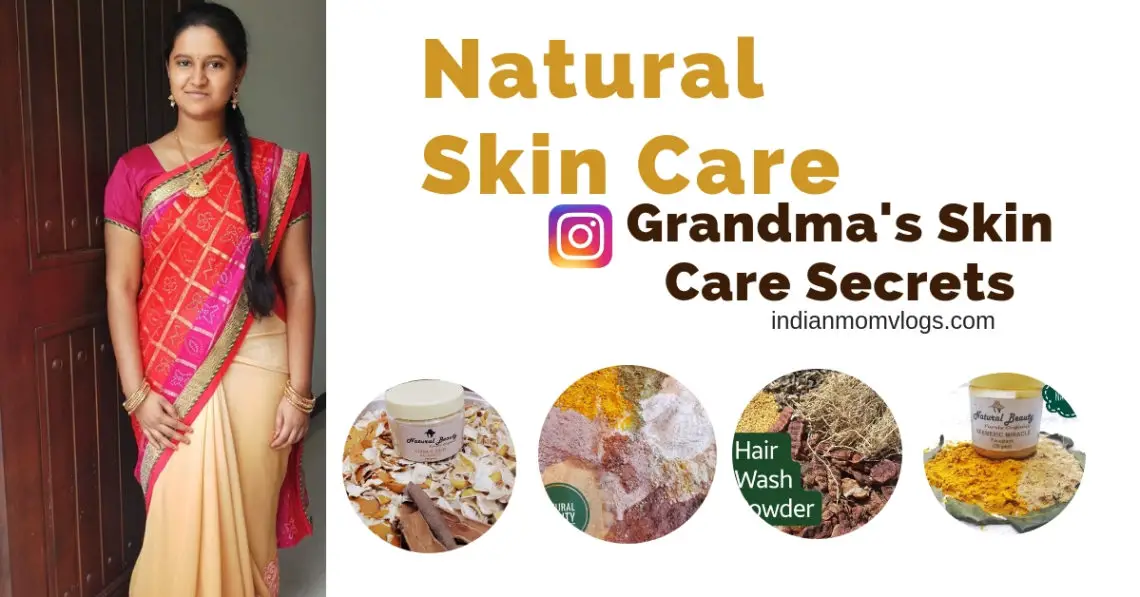 Interview: Natural Skin Care Instagram
Kausalya runs a Natural Beauty Products Store on Instagram. She has completed studies and helps her father in his office. She sells Natural skin care products on Instagram as a side business. This is her story and why she got started and her struggles and wins.
Tell us about yourself and what you do?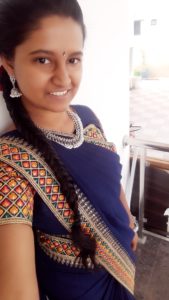 This is me KAUSALYA from TIRUPPUR, TAMILNADU.
I've completed my Engineering degree and looking after our business with my dad.
Why did you get started with this business?
One day, when I happened to surf about the ingredients used in popular soaps and shampoos.
I was shell- shocked to know that it contains hazardous chemicals such as parabens, triclosan, sodium lauryl sulphate, sodium laureth sulphate, silicones, propylene glycols, formaldehydes, diethanoalamine, triethanolamine, synthetic dyes and fragrances which deteriorates human health desperately.
Only then I realized the importance of traditional skincare methods followed by our ancestors.
In course of time, we have forgotten them and so I decided to revive the traditional, bygone and healthy living in which purely organic and natural products alone were used.
I started a page in instagram and facebook in the name of NATURAL BEAUTY and with the help of my
grandma's recipe book , I began to manufacture Organic Skincare and Beauty products made only from natural plant extracts.
How long have you been at it?
It has been around 3 months when I started this business.
How do you manage your time?
Since am going to my father's office daily, I need to manage my time well so that both of my business doesn't get affected in any way. Now, my mom helps along with me in the whole process. Since my orders are getting increased I am planning to assist somebody for my help.
How many hours per day do you spend on your business?
I spend 2 hours in the morning and 3 hours in the evening for preparing and packaging my products. For posting in instagram, replying to queries, booking orders I do it whenever am free.
What motivates you to keep working on it?
My customers motivate me to keep on working. They show me immense love and are a huge support to me. They feel quite satisfied with my products and happy with the results. And I do receive suggestions from them which make me improve myself better. Moreover, they take more interest and ask me for other organic products. So, am always engaged and motivated in creating new ones for my customers.
Do you earn from your business?
Yes, I earn but not a handful or as not compared to our other business. But then, I feel so happy and blessed by creating awareness and educating them about the traditional skincare regime and in some way I am a reason for their healthy living. Moreover, the joy of manufacturing my own product in my own brand and that too handmade is something incomparable.
How do you price your products? Any tips for people getting started with an Instagram business?
Pricing depends on the purchasing cost of raw materials, its availability and the demand among people. I always believe in fair pricing. Unless the raw material cost increases, I want to maintain the same pricing even when I receive bulk orders from my customers.
Instagram is a great platform to get start with a business that too for an entrepreneur. Above all, Women can achieve everything in anything is what I strongly believe.
How much do you spend on your business?
Initially, I started by investing a minimal amount just for the raw materials and packaging. As orders grew up, I needed to continuously invest more but
after 2 months I reached the point of break-even and then I was able to earn profit gradually.
If you were to start again what would you do different?
I want to continue this as long as I can go for it.
Any other thoughts?
Now many people have started realizing the truth behind the commercial products available in market. It is shocking to know that we have been engulfed around chemicals here and there the whole day.
People are able to decide which is best for their skin, hair, body etc…They make sure to check the ingredients used in every product and choose wisely.
Organic beauty products are not new to be invented. Only we have to rejuvenate them, start practicing and follow them forever. So, better late than never, switch to 100% natural products (definitely, in Natural Beauty) for a long, happy and healthy life.
Can you tell us about your products?
First, I had to decide on which of the products to start. I don't want to repeat the same what others are doing. So, I customized and created uniqueness in all my products in every way.
21 HERBS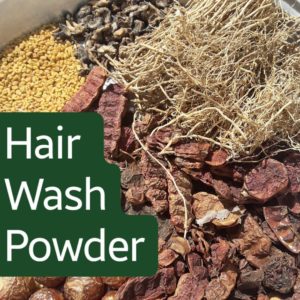 A hair wash powder with 21 natural ingredients – Shikakai, Khus grass roots, Gooseberry, Bhringraj, Chinese chaste leaves, Curry leaves, Henna leaves, Fenugreek, Hibiscus leaves and flowers, Holy basil etc…
Produces natural lather with Soapnut and other cereals.
Uses: Very good cleanser, treats dandruff well, cures scalp infections and itching, cools the body, softens your hair, strengthens roots and follicles, and stops hair fall on continuous usage. Best results when used as hair pack for 20-30mins.
SOFTOUCH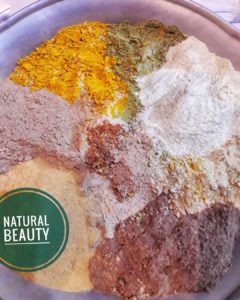 A traditional bathpowder – The UBTAN also called as Nalangu Maavu used by men, women and kids above 4years of age which can be used instead of chemical soaps and also as a body scrub.
It can be Used by to-be-brides as homemade beauty treatment.
Consists of Green Gram, White Turmeric, Rose petals, Sandal, Wild Turmeric ( Not added for men), Khus grass roots, Sweet Flag, Fuller's Earth etc..
Uses: Complete body cleanser, Ensures Smooth, soft and healthy skin, Gives good Complexion, Cool and refreshed whole day, Removes body odour, Reduces unwanted Hair growth in face & body, Treats skin infections, heatboils, pimples, acne etc, Prevents wrinkles and stops anti-ageing, Gives youthful glow and silky skin. Use it daily for a rejuvenating bath
NEEMERIC MIRACLE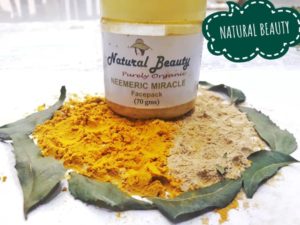 A facepack with ancient skincare ingredients – Neem, Wild Turmeric, Licorice and Fuller's Earth.
For both men [Holy basil is added instead of turmeric] and women used on dry and oily skin as well.
Uses: Clears acne & pimple, dulls the scars, Fades blemishes, dark spots and dark pigmentation, Absorbs excess oils, Treats skin allergies, rashes, inflammation, itchiness, Removes dead skin cells, Gives a radiant glow, Removes wrinkles and fine lines, Reduces facial hair on continuous usage.
If you suffer from more acne/pimples/scars, use it for 7 days continuously for best results. You could also apply a thick facepack on your pimples and leave overnight.
CITRUS DUO
A facepack for Skin Lightening made from the combo of 2 Citrus Fruits – ORANGE and LEMON along with Cinnamon. Used by both men and women for all skin types. Uses: Works as a Natural Bleach, lightens Skin Tone, treats uneven skin tone, good Exfoliator, absorbs excess oils and sebum, tightens skin, fights ageing, gives Natural Glow to skin, fades acne scars, blemishes and dark spots, very Refreshing, keeps skin Hydrated, removes Whiteheads and Blackheads.

Use it twice or thrice a week for best results.
Kausalya runs a natural beauty products store on Instagram. I had the pleasure of interviewing her.
Her store can found at https://www.instagram.com/naturalbeautytirupur/
How can I sell my beauty products on Instagram?
How can I market my product on Instagram?