Since people see skin care products as a growing trend most are interested in starting one themselves. As easy as it looks, starting a skin care business requires a lot of thought, preparation and action.
How to Start a Natural Skin Care Business? Make Skin Care products and understand what it takes to make them.
Decide who your customer is, what range of products would you like to focus on, where would you source your products from, how would you price your products.
A free to join International Beauty company which helps you work from home and earn a full time income from home

Learn more
…
Earn by referring Beauty and Baby Products! You can make money from home with ZERO investment. Hi, I want to help you achieve your dreams. Join my Consultants team FREE, start your business from home and earn 30k+ monthly!
Invest time in understanding how to brand your skin care products, packaging, marketing.
You also must look into getting your products certified hence invest some time in understanding what certifications are required, whats the cost and the procedure.
It is very exciting to start a business, but when you plan it ahead and have a plan of action broken down into bite size goals, it makes the entire process very doable.
Creating All Natural Skincare – CPD Accredited Course
How to easily make natural skincare products using minimal ingredients with recipe guides
The Shelf Life, Safety and Storage of essential oils
What hazardous oils are and why you should avoid them
Complete Ingredients Overview for every product including descriptions and benefits
Basic skin care science and which oils suit which skin types
How to use the beautiful products that you have created
Skin Care Business Plan
A simplified skin care business plan laid out step by step here. These are the main things you would want to look into while starting a skin care business.
#1 Learn to make products
Research how to make the products. There are many courses available which teach you how to make skin care products. There are books in the public domain, on amazon, in the library. There are certified courses for understanding essential oils, creams. Learn how to make them, learn how to mix, what to put, how to preserve the products.
#2 Decide on what products you will make
Narrow down to a sub-niche of products you would like to make. This could be skincare for a certain age ( for twenty year olds, mature skin) or skin care for skin type ( acne prone skin or dry skin).
Now decide on what products you would like to focus on. You cannot make all products for a certain age. It is humanly impossible to do it all alone. So start with a narrow range of products. Example face creams, moisturiser and toner for "30 year old women who have acne prone skin".
You might think that this is way too narrow, but this is actually a very broad range. There are many issues which acne prone skin has, the formulations will differ based on many factors, oily skin, dry skin, sensitive skin, skin prone to breakouts, large pores. Do the research.
#3 Create Cohesive Products
Create products which you can sell together. So a person purchasing a face cream would also be interested in a toner, a face serum, a face pack, scrub. She might not be interested in a hair cream or gel, or a foot scrub at present.
Initially it will be very helpful if you can make products which are cohesive or work together. That way you can make more sales.
Once a customer purchases a product you can [su_highlight background="#fffe99″]upsell an expensive product[/su_highlight] , or [su_highlight background="#fffe99″]cross-sell[/su_highlight] a similar product. So for example a customer purchases a toner, you can cross sell a face pack to tighten the pores and a face moisturiser to keep the skin hydrated. If a customer has purchased a cheaper skin toner, you could recommend an expensive face serum which works on specific problem areas on the skin.
#4 Understand your Customer
This is an important step and a crucial one if you would like your business to flourish. This will help you magically make the products which your customers will purchase again and again. Here are some things to look for
How old is your customer?
What are their likes and dislikes? ( love spending on high end products, love couponing, love deals, interested in going to parties)
Where do they live ( city, metro) ?
Where do they hang out? ( in the mall, on Facebook, Pinterest)
How much do they earn or how much can they spend on skin care? ( housewife from a middle class family looking for good products which are priced below Rs. 500 and deals)
What are their problems you are interested in solving? ( Dry skin which breaks out often and is highly sensitive)
Why would you profile your customer?
This is a crucial step in understanding
What products they are interested in ( high end luxury skin care products for mature skin with acne and fine lines)
How much are they willing to pay ( high end products in the range of 1000 and more)
How can they be marketed to ( in the mall , via a facebook advertisment, Pinterest pins)
#5 Branding
Branding is how people will associate with your products. Make your products stand out and remain in your customer's minds. When they think of skin care, your products are what comes to their mind.
How do we brand our business?
#a Principles of your Business
What are the core principles of your business? Example: "Affordable skin care products which are chemical free and Eco friendly".
#b Packaging
Packaging could be a brand in itself, the colour and the type of packaging used. If you are into creating green products then you would stay away from plastic ( or would use recycled plastic) and maybe use glass bottles.
#c Technique used for producing products
Example: Handmade products using chemical free ingredients all sourced from natural sources. All ingredients are organic and certified.
#6 Trademarks & Certification
Each country has laws for skin care, cosmetics and business in general. Read up on these and understand how to abide by them.
Let's look at the very first step in naming your products. You should ensure that the name you choose has not been used by someone else and has no trademarks. You can apply for a trademark so that no one else copies your name and markets products using your name.
Since we are looking at producing natural skin care products you might look at getting an organic certification for your products. There are various certifications available which you can apply for.
The certification requires submitting documents which lists out your
Ingredients
Manufacturing methods employed
Preservatives used
Packaging
Process of Certification includes
Testing if the product is safe
If the product has water, it's tested for microbes
Stability Testing – how stable is the product. Does it change colour? Does it break down, does it start smelling or go rancid? What's the shelf life?
There are fees involved, a waiting period for approval. There are agencies which can help you with this process for a fee.
You can still sell products without certification and decide to get certified later on, when you want to expand your business and grow it.
Some certifications available are
Cosmos
EcoCert
Natura
USDA
Natural certification
Vegan certification
#7 Financing Your Business
Before we start thinking of financing we must look at the purpose of this business. Is the business just a hobby? Are you planning togo big and make it a big brand? Do you want to make some extra income or do you desperately want to replace your current income and become financially free?
If its just a hobby you wouldn't really want to invest much into the business. You just purchase ingredients in small batches, make products and then sell them via an online shop, social media, a local shop or your website.
If it is more than a hobby and you have bigger plans you will have to invest more money as everything is now scaled up.
Now that you know what your plan is, you can break it down into smaller goals. Now take action. If its just a hobby use your savings, borrow from family or save up a modest capital to start your venture.
If you have bigger plans you would like to look at taking a loan from a bank.
crowd funding
bank loan
business plans, projections, estimations
how will you manufacture
how will you produce your products
clean area, not all countries allow at home, hygiene
outsource manufacturing to a lab
tie up with other skin care people who will tie up
#8 Packaging and Labeling
Packaging and Labeling are probably one of those aspects of business which can be overlooked or skimped on ( due to lack of funds). They can actually make or break your business.
How you package your products can depend on
Niche or Customers you are catering to. If your products areEco-friendly products you might stick to earthy tones . If the products are for women you might be having them in Pink or yellow or soft pastel colours
Preservation System required for your products. If your products can spoil if exposed to the environment, you should look at ensuring that people cannot place dirty fingers in the jars. This would contaminate the product.
Postage – If the product is heavy then more postage costs will be involved. This is a delicate balance, you want good packaging but shouldn't be spending a fortune on postage atleast in the intial days of business
Eco-friendly – If your philiosophy is leaning towards Green products yu would want the products to be in Glass jars or recycled packages.
Don't be Cheap – While it makes sense to keep the packaging costs low, it will toally kill your product if your packaging looks cheap. You can make labels and packaging which looks a little classy without having to invest a fortune into it.
#9 Pricing
Pricing products is honestly all about trial and error. It can still be worked on using some data which you have available to you as shown below. Some creators price low initially. As your business grows and you start positioning yourself you can start charging premium prices.
Pricing should factor in
Business Goal – If the goal of your business is to sustain your family, your income is required to pay bills then you might price the products a bit higher. If its just a hobby, it doesnt really bother you if are able to make less profits as you can still sustain.
Ingredients – Cost of ingredients used.If you are purchasing wholesale ready made or private label products, then this wouldn't apply
Cost Price – Factor in the cost it took to manufacture the product. This would include your labour cost or the cost of a wholesaler who is manufacturing the product.
Postage and Packaging costs of Suppliers
Your Packaging Costs – These are te costs for labels, printing, Notes, Marketing materials all of which you wouldinclude with your product
Your Labour Cost – Add in the hourly rate you pay yourself multiplied by the number of hours. Don't forget to add in hours invested by your family and workers.
Additional Factors to decide on the Price
Brand Price
If you have a brand or have created a brand you can bank on that and charge higher. As per your customer research, you might have a fair idea of what customers will be willing to pay for such products and you can price accordingly.
Wholesale Price
Some business owners purchase private label products and brand them. Private label products are products which are created and purchased from a wholesaler. You can package them into your containers, add your logo and labels and market them. If you are doing this, you would add your costs to the cost your purchased it for plus the cost of labour, packaging and shipping.
Certification Costs
Trademarks and Certifications cost quite a lot of money. You can research the costs to get certified and tag these costs onto your selling price. So in effect your customers will be paying for the certifications also.
#10 Sales
Sales is simple yet it is an art which can be mastered a muscle which can be built. You need to identify your sales channels, how you will be selling your products. Each channel ( online, offline, pinterest, whatsapp) have their own specific methods of marketing. Here are some ways you can decide to sell your products
Wholesale – you create private labelled products and sell them to individuals who want to start their skin care business
Retail via a local shop or departmental store, a kiosk in the mall
To hotels, homestays, bed and breakfast – they are always looking for unique natural skincare products to pamper their guests with
Website – Launch an eCommerce site and sell through that. You can also create an Etsy store or a shopify store
Social Media – You can sell via Instagram, whatsapp, Facebook, Pinterest
#11 Marketing
Marketing is the lifeblood of any business. Zero marketing means zero sales. If you have understood your customer, marketing will be very easy.
Once you understand your customer you know exactly why they want your product. They have certain skin issues or desires which your cream can help with.
For example, their skin is very dry, itchy and they want a gentle product which can help with their skin issues. Now that you understand their problem, you can use your blog to write articles on how to bring relief to dry skin. Speak about natural remedies, diet, clothing… recommend a particular cream you have which can help with the issue. Let them know why it helps and how to use it.
Some people spend a lot of money on advertisements and other paid promotions while a simple blog can get in passive traffic and sales for years to come.
Website
It is very important to have your own website. Even if you are marketing via Etsy or Instagram, you must eventually have your own shop. Your website is your very own.
Tomorrow Etsy or Facebook can remove your pages, but your website will always be there.
Start a Blog – Purchase a domain name, get hosting and list your products on your website. I have published a book on starting a blog. Your website could be a blog or you can install the blog on a sub domain such as website.com/blog
The purpose of your blog is to generate visitors to the website. We will be funneling these visitors to your website ( your shop).
What to publish on your blog
Articles on skin issues or issues related to your products
Natural remedies for these problems
Testimonials from your customers
Showcase your products and best sellers on the first page of your site. Don't make people guess about your products.
If you do not want to setup online payments you can always ask people to contact you on whatsapp or via email.
Advertisements
Advertise on newspapers, flyers in your locality, on Google, Instagram and Facebook. You can setup Google Adwords or advertise via Facebook ads or Instagram Ads.Where you advertise is based on where your target market is. You can set aside a monthly budget for this.
How to get more visibility
There are numerous ways to get your products and brand noticed.
Get Featured on Newspaper or Radio or Television -This can be as simple as calling newspapers and asking what it takes to get your business featured. Some newspaper have a weekend slot just for featuring new businesses, thought leaders and are always looking for new content.
Search online for Beauty Bloggers and contact them. Ask them for a feature in return for Sample products and some payment. These are called sponsored posts and most bloggers will accept these offers.
Social media Influencers – Find influencers on Instagram, Facebook, Pinterest who are willing to share your products in return for money or product samples or both
#12 Launch
This is one of the most important stages for your skin care business. This is also the phase by which we lose steam. The entire process of creating a product, packaging, working out the colour scheme and branding has drained our energy.
The launch is as crucial as creating the products. This is how you will let the world know about your products. Some ways to get your products noticed
Word of Mouth – Talk about your products, give free samples, share it with friends
Blog – Create a Blog and post about your products and about how they can solve skin problems. The aim of the Blog posts is to freely advertise your products. While you are at it gather email addresses
Email – Send emails to your list which you have generated. Create excitement and generate a buzz
Giveaways – Launch a giveaway, have social media influencers give your products for free in return for publicity, sign ups to your email, visits to your website or Instagram follows
Discount Code – Create exclusive Launch offers offering huge discounts as a Launch Gift. Give discount codes on festivals, women's day, Children's day. People love offers and discounts.
Free shipping – Offer services like Free shipping as a Launch offer
Congratulations! You have launched your very own natural skin care range. Now is when the fun begins. Ask for feedback from your clients. Use that feedback to create better products, better packaging.
One company I know create products in their house. They send samples to friends and ask for feedback. Based on the feedback they modify the products before launching them in the market. They have an exclusive Facebook Group for customers, where they provide discount coupons, samples of new products in exchange for Feedback or social media shares or blog reviews.
The members in this group recommended packaging their products into smaller bottles with a dropper to avoid contamination and ease of use.
Such targeted honest feedback is essential to create high quality products which customers will keep purchasing.
working by yourself you do all things and no support or feedback
Interviews with People in Natural Skin Care Business
I am excited to be able to interview two young women who had a dream and have brought it to fruition. One lady wanted to use her grandma's secrets traditional recipes to create products which could help people with their skin problems.
Meet Kausalya from Tirupur – Natural Skin Care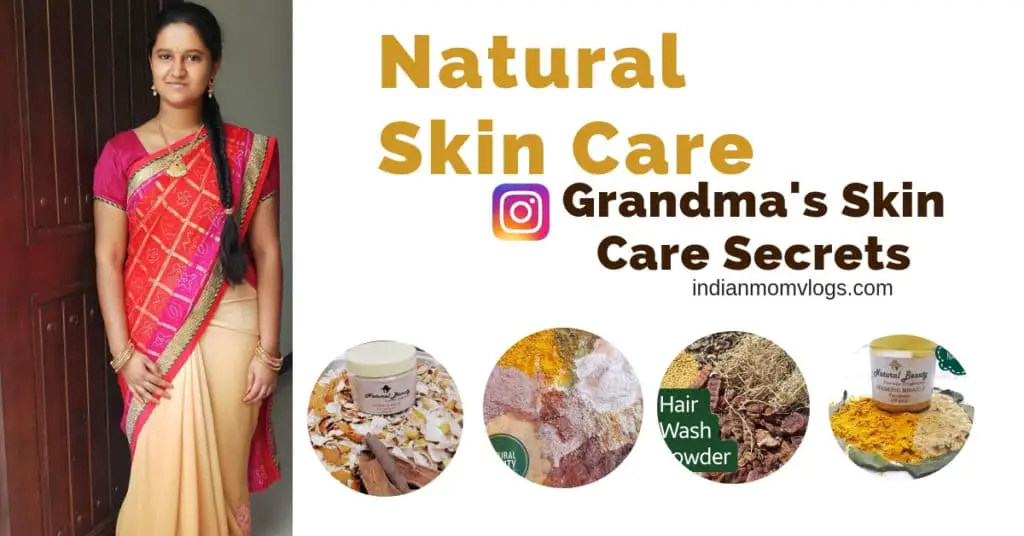 Kausalya started helping her father after she graduated at his print shop. While looking for skin care projects she spotted a gap and launched her home based skin care brand.
---
Meet Vishisht Lifestyle – Handmade Natural Skin Care Products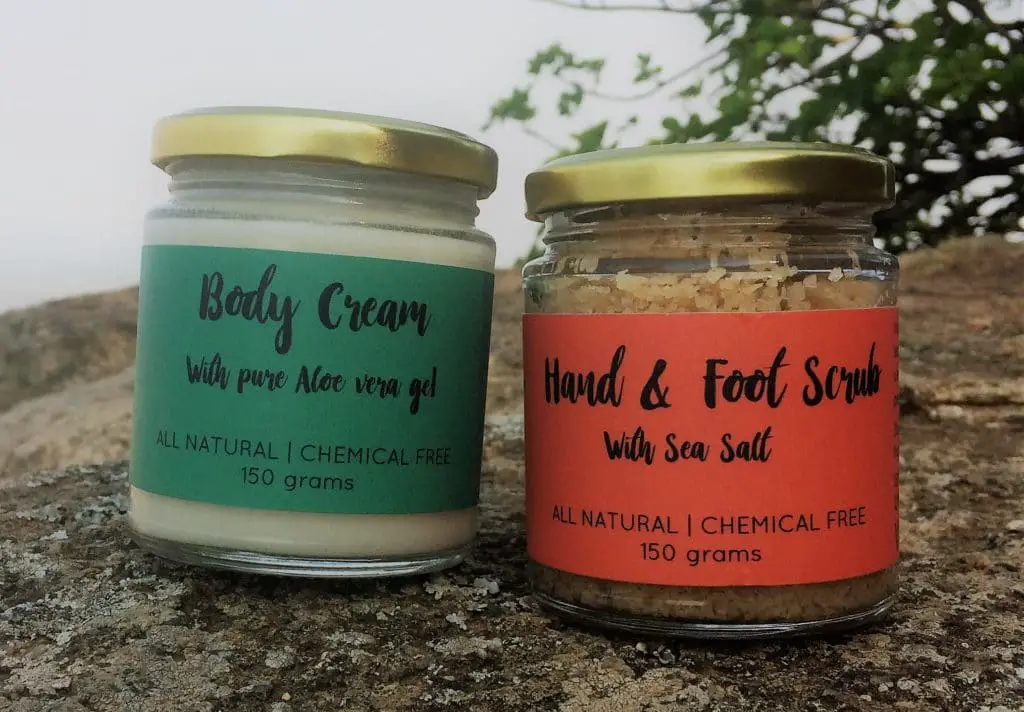 Namrata Agarwal was battling with skin issues and wanted to figure out a diy solution.
This launched into a remarkable journey of exploring, creating and finally launching her very own skincare brand.
---
Meet Priya Yadav from Aura De Purity – Ayurvedic Organic Skin Care
Priya was struggling with skin issues and consulted many skin care specialists. None of the treatments seemed to work for her. Disappointed and determined to find a solution, she starting working with what she had done a thesis on ( Ayurvedic products). Little did she know this would change her life for the better.