I have received multiple trials and referral gifts from Smytten App. I am in a position to help you learn how Smytten Works, How to use the app and get trials.
How Smytten Works? Smytten is an app that can be used to obtain full size and trial size products to try. You can avail 5 trial points just by signing up. If you refer people you can get trial points. If you buy products you get trial points.
Use Smytten Referral Code Gtiua
Smytten has some issues which I discuss and address in this blog post and in the video. This can be a good way to get free stuff from companies and also find free stuff online to review if you are a blogger or YouTuber.
I have another very nice opportunity for you
This has a way to get World Class Products
Earn a Recurring Income from Home
Smytten App Coupon Code / Referral Code
Using the smytten referral code Gtiua you can get easy access to the Smytten App.
When you install the smytten app it will ask you for a referral code.
Enter Gtiua for instant access.
Once you enter the referral code you can then see all the trials available and the products available for sale.
A free to join International Beauty company which helps you work from home and earn a full time income from home

Learn more
…
Earn by referring Beauty and Baby Products! You can make money from home with ZERO investment. Hi, I want to help you achieve your dreams. Join my Consultants team FREE, start your business from home and earn 30k+ monthly!
You will also get access to your own referral code. I will share below how you can use your referral code for your benefit.
I found another similar program for you. Fill the form below and confirm your email. You can also learn more here.
Join this Facebook Group for Beauty Deals and offers.
Smytten Box Review
The Smytten box is not very attractive on the outside but the products it contains usher in such joy.
It is such a celebration at my house to tear open the box and take a peek inside the bubble wrap.
Even though we are aware of the contents, it is a fun process at my house and last month I opened 18 such boxes.
I received these as referral gifts. For my trial packs, you can check the video below.
Smytten Trial Box
The Smytten trial works this way
Browse through the trials in the app
Check the product if it is a full product or a sample. Full products use up to 5 points. Sample products use 1 trial point usually.
Add the product to your cart
Pay the shipping and handling and taxes.
If you pay with cash on delivery option, you cannot get money back.
You can expect the package within a 2 to 3 days
Is Smytten Genuine
I am speaking from my experience. I was able to use Smytten and get free trials and referrals. They are genuine ( based on my experience). I have written to customer support and did get feedback and answers.
I had to figure out my own solutions for a problem I had with the Smytten app which I mention in the video and in this blog post.
I feel that Smytten can be made more genuine if you say in 2 ways
Educating their customer support staff. The ones I dealt with did not understand my issues at all. This led to frustration and luckily I figured out solutions myself. But let me ask you, how many customers will go through to this trouble?
Making the app more affiliate friendly. Please make it easy for us affiliates to refer to your app.
I think people might have issues with Smytten because they are getting confused about why they are getting sample products.
Please check what you add to your cart, some are sample packs, some are full packs.
Smytten App Review
Smytten App can be installed from the Google App Store. The logo is a black circle with words written in white ( and three white dots).
How to Use Smytten App
4 Steps to using the Smytten App effectively.
Go to App Store, search for and install the Smytten App
Activate it by using Coupon Code Gtiua
Check the trials and add them to the cart
Pay for shipping and handling to receive the products
Now things to remember are that some products have sample packs and some full products are available for trial.
If you had watched the video you would have noticed that the full products were available for more trial points.
Sample size products were available for only 1 trial point.
This is important to notice and check. Because there are reports of people thinking that Smytten is fake because they fail to notice what products they are adding to their cart.
Smytten Referral Gift
Every new member who joins Smytten uses a referral code to join. Once the enter the referral code the application unlocks.
By the way, my Referral Code is Gtiua
For every 3 people who you refer to and who have ordered their trials, you will receive a referral gift. If you watch the video above I received referral gifts last month. This month 3 are on their way.
The referral gifts change every month.
You do not receive cheap gifts. You receive branded products and usually, they are new product launches. They send these new products as samples which gets me to the next point – how to make money with Smytten 🙂
Apply my referral code "Gtiua" while signing up on Smytten and discover amazing trials from premium brands! Don't forget to apply the code during sign-up!

Click here to download the app :

Update:
Smytten has updated it's referral policy.
Find below a screenshot of their referral policy.
You earn a virtual cash of 200 rupees for a person you refer. This person has to sign up and place an order.
You earn referral cash only for the first order.
Once you make 500 virtual cash you can order things from the app.
You can earn a maximum of 2000 rupees virtual cash.
So if you refer more people and they buy, after you earn 2000 rupees you make zero money.
My Opinion: Not good for an affiliate as you do all the hard work and earn nothing for all the New customers you send them 🤔
How to make money with Smytten
This is not literally money from Smytten but this is how I am using this amazing advantage of Smytten to save up on my money.
Note: You cannot sell the products or referral gifts you receive.
Here are 4 ways I could think of. You are more creative, you can think of a million other ways.
Personal Use – Premium luxury products at the cost of Shipping and handling. The amount of money saved is phenomenal. Most products are new launches and these can be obtained for a pittance.
Beauty Vlogger – Get these free products and use the strategy in this post on how to start a beauty blog and make money to make some serious cash.
Holiday Gifting – You can give these products as Christmas, Birthday, Anniversary gifts. I did, I gave away 15 of these and kept one. Imagine you can curate boxes and send gifts to friends and family for just INR 199. We are talking about premium good quality stuff. If you add up the money you are saving, you will be shocked, to say the least.
Influencer – Use these products to show off on your instagram feed, on Facebook, Pinterest.
Problems with Smytten with Solutions
Here are some issues I found with the app and their solutions.
When I moved to another state I did not know how tedious it would be to update my address on Smytten.
I received a notification from Smytten that my referral gift is out for delivery. Since I did not place this order and it was a gift, it had never occurred to me that it was going to the wrong address.
This was till the delivery guy called me up and asked if I was at home to deliver the box.
I contacted Smytten to update my address. Over numerous mails, I realized the customer service had no clue how to. Finally, I did it myself.
The only person who can change the address is you. You have to go to place an order ( act as if you want to). Then you edit the address and save.
This is very difficult to find and update. I just was so annoyed, upset and furious. I wish the support staff was more helpful and educated in the nitty-gritty of how to use their own app.
So the issues I have are not with the products. Rather it is with how certain features are missing.
Getting free trials on Smytten online is a simple and easy process. Here are the steps to follow:
Download and install the Smytten app from the App Store or Google Play Store on your smartphone.
Use Smytten Referral code Gtiua
Create an account by providing your details such as name, email address, and mobile number. You can also sign up using your Facebook or Google account.
Once you have created your account, you will receive 6 trial points that you can use to get free trials of your choice. To earn more trial points, you can give feedback on the products you have tried or refer the app to your friends.
Browse the selection of products available on Smytten and choose the ones you want to try out. You can select up to three products in a single trial box.
Pay a small shipping fee, and your trial box will be shipped to your address.
Once you receive your trial box, try out the products and give your feedback on the Smytten app.
You will earn trial points for providing feedback on the products. You can use these trial points to redeem full-sized products on Smytten.
If you like the products you have tried, you can purchase the full-sized product directly from the Smytten app.
By following these simple steps, you can get free trials on Smytten and discover new luxury beauty products from the comfort of your own home. With a carefully curated selection of products from renowned brands, Smytten is a great way to find your new beauty favorites.
Save for later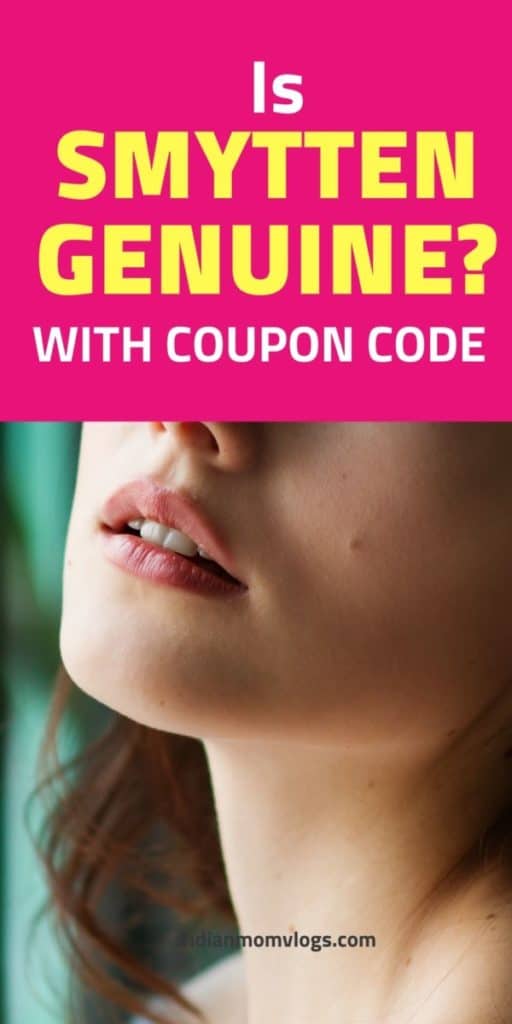 What is Smytten App Referral Code?
Smytten referral code is 5u1apmM . You can get easy access to the Smytten App.
Smytten offer and Coupon code?
Smytten referral code 5u1apmM , is the same as coupon code or trial code.