UrbanClap allows people to register themselves as service providers under their partnership program.
How UrbanClap Partner works
The company is an interface between customers and service providers.
For eg: If you are a Career Counselor, you register yourself as a career counselor.
A person looking for a career counselor will find you and contact.
If you want to speak with them or contact them, you need to buy credits and then you can contact them.
🚫 Remember you must go to customers place. So if you provide a service at your office or home, this is NOT for you.
UrbanClap Partner App
If you have a smartphone download the UrbanClap partner app
The registration process is similar to the web based one shown below.
How to register on UrbanClap
Step 1
Go to
https://partner.urbanclap.com/professional-sign-up
Step 2
Click on sign up
Choose your service
Enter your mobile number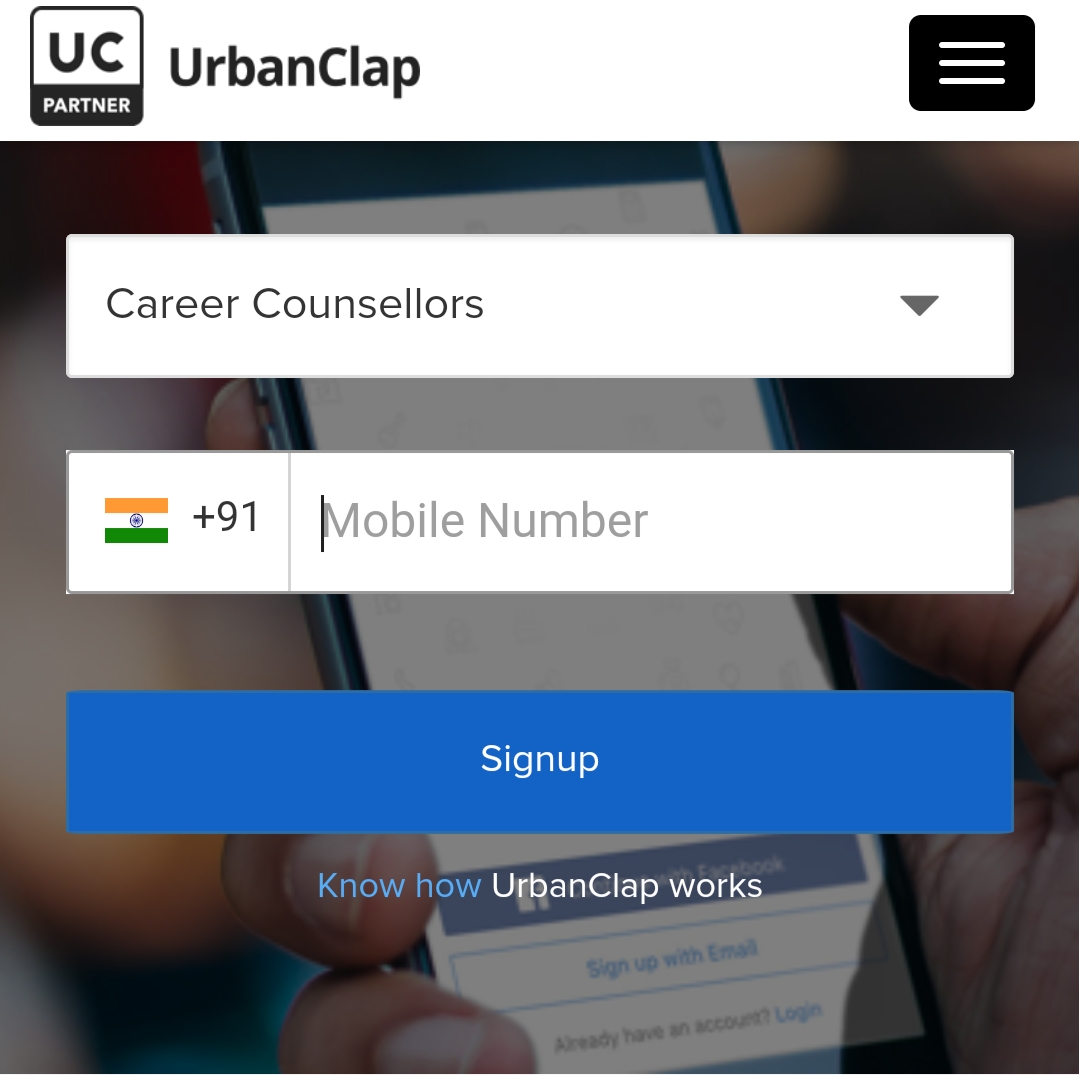 Step 3
Add the location you will provide service in
Step 4
Wait for customers to send in a request.
If you want a customer details then you need to go to next step.
Step 5
Buy a pack of credits.
You need to go here https://partner.urbanclap.com/recharge
Once you buy a pack of credits, you can use these to get customer details
UrbanClap Review
Pros
UrbanClap makes it easier for service providers to get in touch with customers.
Service providers can get new leads and maybe work just sitting at home
Easy to setup
Can communicate via chat or call with customer
Cons
Service provider or partner has to service at customers location
Partner does not know if customer is genuine
Partner has to pay first to access customer details
Safety concerns for ladies, does Urban clap screen customers and service providers?
Update
I got a response from UrbanClap and here it is. Needless to say I am impressed 😀