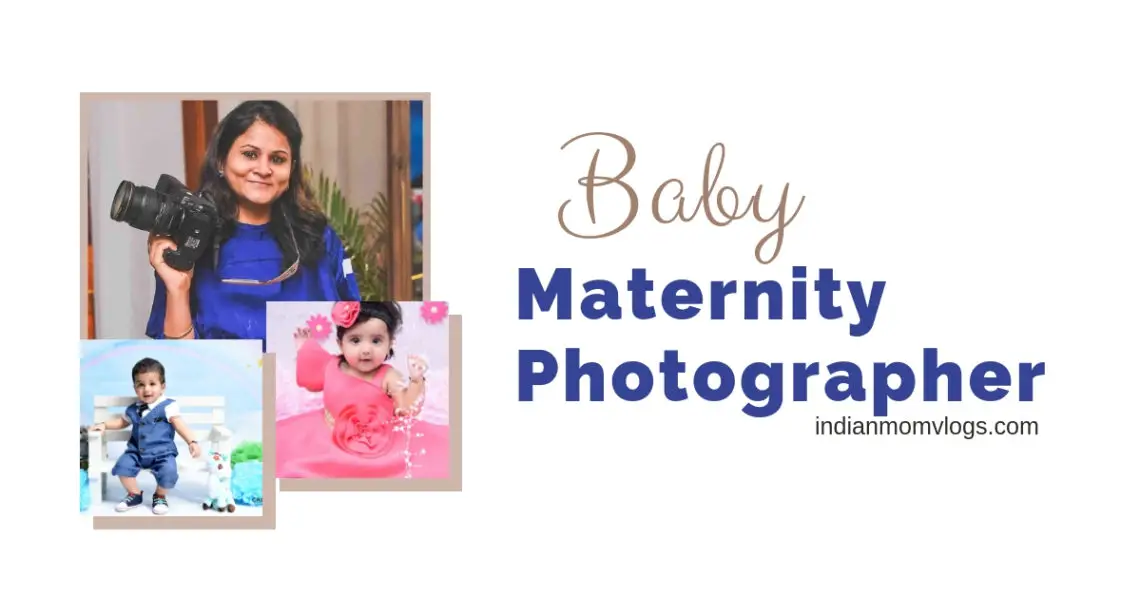 Maternity and Baby photographer Delhi NCR : Interview
Anushka Kumari is a freelance Photographer who specializes in infant, Cake smash, Baby and Maternity Photoshoots.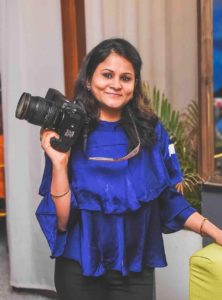 She graduated in B.Pharma and worked as a cosmetologist for few years. Anushka was always drawn to photography.
One day she decided to take the plunge and did the unthinkable .
She left behind her career as a Cosmetologist and started a new career in Photography. 4 years and multiple photo shoots later, Anushka is confident she has found her calling.
Starting a Baby Photography Business? Decide if you like babies and are comfortable handling babies. Attend workshops specifically for baby photography. Learn shooting in various lights and in various situations. By the time you are taking baby pictures you should understand taking ictures, lighting without having to focus on adjusting the equipment, because the attention span of a baby is minimal.
Anushka a seasoned baby and maternity photographer shares with us about her business and her life. Anushka has a 5 year old son, and is balancing motherhood and her passion photography.
How do you make time for your Business?
Usually, I do a photoshoot on weekends. The other backend jobs I take care on weekdays when my kid is in school.
Do you have a schedule? Do you have help?
No schedule as such. My work is very flexible. I do most of the work by myself.
How many hours per day do you spend on your business?
I spend around 3 to 4 hours per day on my business.
What motivates you to keep working on it?
I love meeting new people. Every photoshoot provides a new learning experience. I am constantly learning and improving my skills. I get so many opportunities to utilise my creativity.
How do you balance Life and Business? ( Mom life??)
It takes a lot of discipline and planning. I plan activities and ensure that I give the best time to my family.
My family supports me in this venture. This has helped me balance my personal and business life.
How much does it Cost to Start a Photography Business?
I would say as a minimum you need to invest at least 2 Lakhs in the beginning.
Regarding investment, its the cost of initial training, purchase of DSLR camera & accessories as well as the props.
By how many months can a photographer see profits?
This all depends on the quality of work output, it may start within 6 month or may take years too.
Is it easy to get props? How much would these cost?
With the online shopping now it's easy to get the props. Sometime you have to explore the local market as well.
How much Money can you make as a Freelance Photographer?
Yes I earn from my business, buts not fixed, it ranges from
25K to 60K INR at the moment, excluding expenses.
How do you price your products? Or how did you get an idea how to price your products?
I started pricing based on some market research but now I have created different packages based on the expense & labour.
How much time do you spend on your business?
3 to 4 hrs daily for post & pre shoot activity, photoshoot timing depends on the number of session. Sometime I spend 8 hrs in a day for shoot.
Any tips for budding photographers getting started with an Instagram business?
List the people who inspire you & start following them, that will give an idea.
If you were to start again what would you do differently?
Look for the oppertunity to work with some known photographer as intern. IT takes time if you have do self learning & grow.
How do Photographers Get Clients?
Social media is a good platform to start with, some other marketing method can be used like reaching out to people using relevant / targeted audience gathering place like for baby shoot, having promotional banner at toy shop etc.
Do Freelance Photographers need a Business License?
Not actually, but may be once you do on large scale licensing like GST registration etc would be required.
Can you tell us about your offers?
I do Maternity, Infant, Baby & Toddler photoshoot in the Delhi NCR area.
How old should Babies be for Newborn Photos?
5 To 15 days old baby.
Any other thoughts?
Whatever work you do, your output will be automatically best if you enjoy the work you do.
---