Featuring Mom Entrepreneurs in India. If you want to be featured here contact me at indianmomvlogs@gmail.com
As per the International Labour Organization, women's Labour Force Participation Rate ( LFPR) is the lowest in India. This means lesser women are in the workforce. .
Did you know these rates are lower in Urban areas and among educated women.
Women prefer marginal jobs or homebased work. Women want to be contributing to the family expenses and prefer the domestic work sector.
Src Interntional Labour Organization ( ILO)
Here are some mom entrepreneurs in India who are contributing to their family expenses and staying at home.
Instagram Business Mom – Started this Business for her Baby
When Banashree Palit Gala wanted a chalkboard for her baby, she was disappointed with the options available.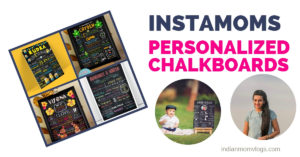 This sparked an idea which led to the birth of a business which has grown by leaps and bounds.
Her Story ( includes Video) – Instagram Business Moms Personalized Chalkboard
---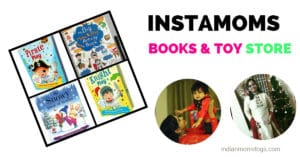 Amala bares her soul and heart in this interview. She walks us through how she manages to sell books and toys through Instagram, Facebook and WhatsApp.
Her why is so very common, parents decide to stay at home to take care of their kids. Motherhood changes everything.
She decided to start a business, the first person to venture into this arena in her family.
Her Story – Instagram Business Online Books and Toys Store
---
Smita Uppal is a mom balancing two businesses and motherhood.
She has been working at her passion since 13 years.
Smita earns a huge income per month and has her own workshops so that she can be flexible with product creation.
Her business was started with seed money from her mother…
Her Story – Theme Party & Corporate Gift Packing Business India
---
Anushka Kumari loved taking photos but had never thought of taking her passion to a business.
She started a successful career in another field and then one day, she decided she no longer wanted to work in that field.
This lady simply quit her well paying job and pursued her heart. Working part time she earns more than a full time person.
Her Story – Maternity and Baby Photographer in India makes a unique Small Business Idea.
---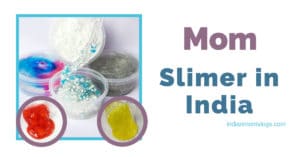 Ayesha is an architect. She is very creative and when she became a mom, she decided she wanted to stay at home and be present for her baby.
The creative part of her always pushed her to explore different arts and crafts projects. Little did she know binge watching slime videos with her son would end up as her new career.
She s India's first Mom Slimer.
Ayesha started making slimes for business which is now a part time business.
Her Story – Slime Business in India is a great Small Business Idea for Women
---