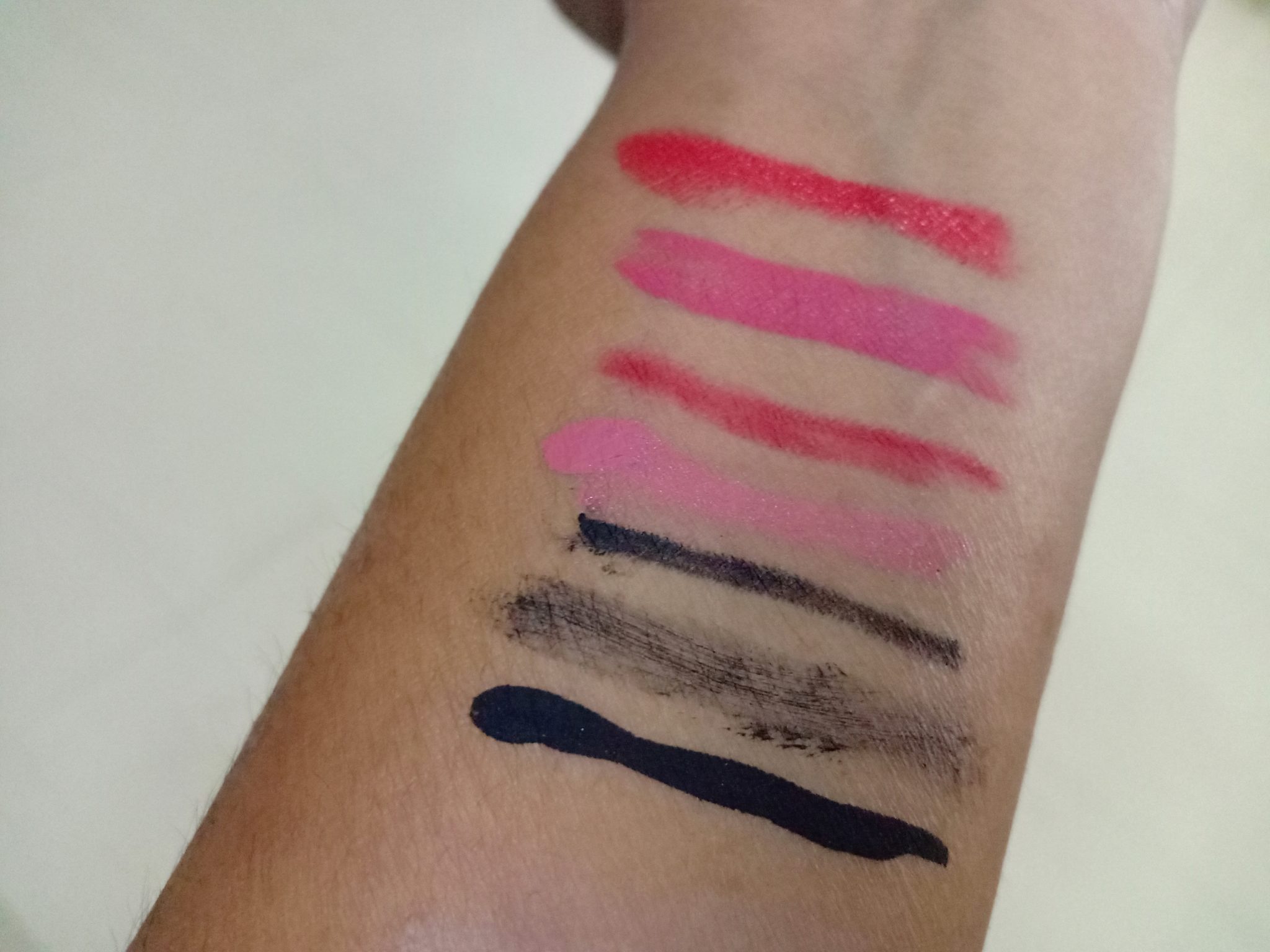 Maybelline Clean Express Makeup Remover 2018 Review / Demo
Maybelline clean express makeup remover Review and demo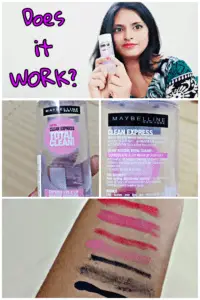 Packaging
It's packing is compact, looks very cute and easy to carry. Can drip a bit so carry it vertical.
Colour and Odour
I did not get any of strong smell which is why I like it. It's a faint violet in colour ( due to added colour👇check the ingredients).
Price
Mrp is Rs. 300
I bought it for RS. 200 👉 Buy Maybelline Clean Express
Ingredients
Cyclopentasiloxane
This is a silicon added to cosmetics to make them spreadable. It has mild water repellent properties. This ingredient is safe if rinsed off thoroughly.
Isohexadecane
This has properties to make skin soft and is used as a solvent in cosmetics. It leaves the skin feeling light, silky and non greasy. It is colorless and odorless.
Potassium phosphate
This is a surfactant and might be used as for it's cleansing properties. It can cause mild sensitivity.
Sodium chloride
This could be common salt. It is usulaly used in cosmetics to increase the viscosity.
Hexylene Glycol
This is used in cosmetics as a emulsifier and surfactant. This is a low evaporating solvent and is water soluble.
Dipotassium phosphate
This can be said to sunthetic salt which helps maintain pH.
Disodium EDTA
Disodium EDTA and the related ingredients bind to metal ions which inactivates them. The binding of metal ions helps prevent the deterioration ofcosmetics and personal care products. It also helps to maintain clarity, protect fragrance compounds, and prevent rancidity.
Decyl Glucoside
This is found in baby products, skin care products, bath and hair products. It is generally used in cosmetics as a surfuctant.
This helps moisturize skin, prevents itchiness and inflammation.
Polyaminopropyl Biguanide
This is used in cosmetics as a Preservative. It has anti microbial properties and excessive use can be harmful.
Ci60725
Violet 2 is a synthetic pigment sometimes referred to in general terms as an anthraquinone color.
Verdict
Most of the ingredients are water soluble, hence in my opinion proper rinsing should eliminate any harmful effects if any.

It is still full of chemicals. I wouldn't use it everyday.
Does it work?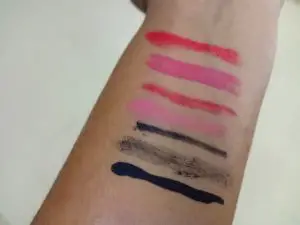 ☝I have used a 24 hour lipstick, Lakme liquid lipstick, lip liner, another liquid lipstick, eye kaja, mascara.
Check video below to see results 👇
Maybelline Clean Express https://amzn.to/2yGKhRb