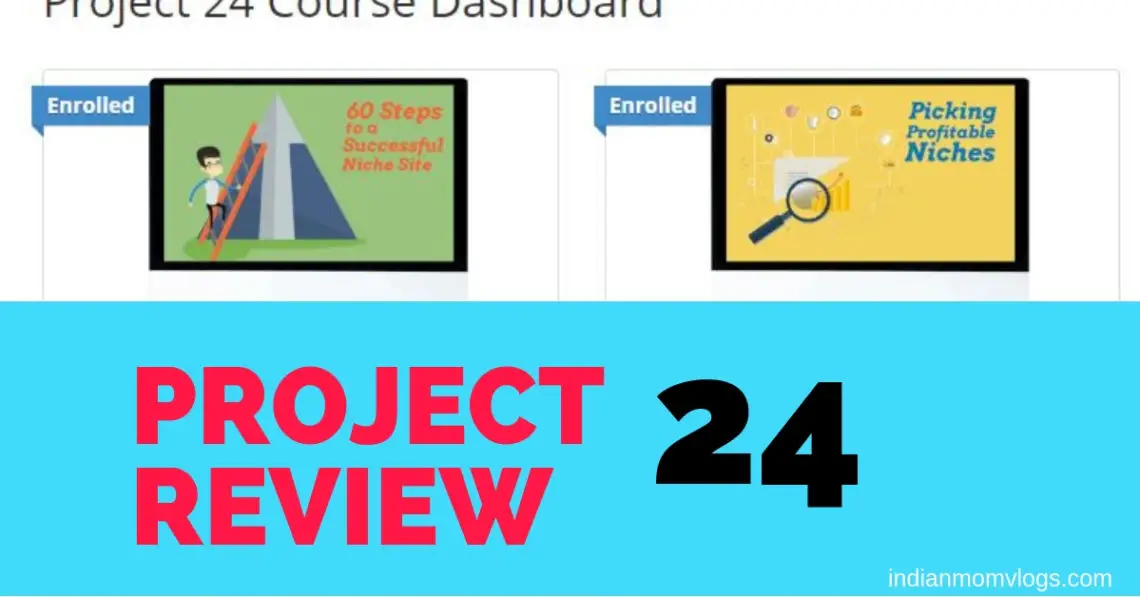 Income School Project 24 Review
I want you to follow me along as I review the Income School Project 24. I am planning to blog as often as I can and share my progress. So you will find analytics, videos and what is working, what isn't …
This is what you can expect to find in the Income School Project 24 Review. You will watch me take my blog through the 60 day plan they have laid out. I discuss what I am planning to do, I share my progress. I will share the modules as much as I am allowed to.
You might be wondering why is she sharing this?
Well, this is the only way I can track my progress. Most importantly I want to hold myself accountable. I have this tendency to start something and then go slow… I am hoping to stick to this for as long as it takes.
What is Project 24
Project 24 by Income School is a step by step program to start a blog and generate income from it in 24 months. Now let me clarify, this is income which will replace your present income.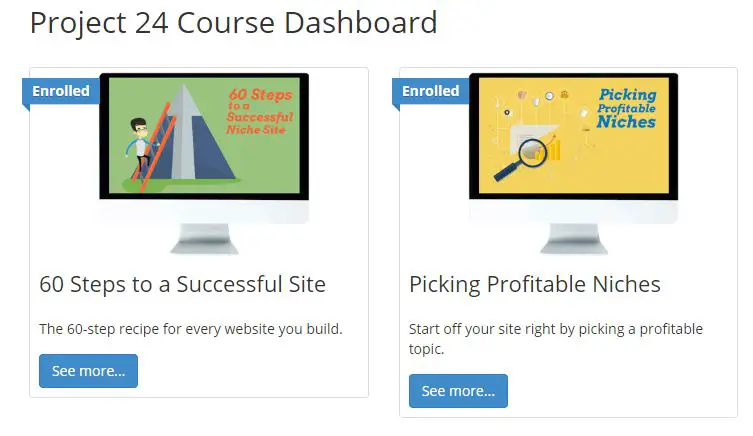 Anyone can make money from a blog. I have been a blogger for some time now. I made money, then I lost money and I almost felt like blogging was like a gamble. Making consistent income from a blog is much different than small wins.
My strategies laid out in my book are making me money, but I still want to up my game. I want to really understand what is it that can make this a passive income and sustainable.
I was shocked…
When 'I went through the 60 Steps I was stunned when they mentioned simple steps to selecting a niche, SEO and writing. Let me explain what I meant by being shocked.
I have been working as a marketer ( kind of) till I had to quit due to health reasons. I am not a newbie to SEO. But when I saw their video on SEO I was shocked. They simply washed away all my knowledge and stripped it down… It was as if I had to relearn SEO.
Not only that I had to relearn topic selection, article writing..
My first impression was … are they serious… it is too simple and straightforward.
Well that is the point, making money from blogging, need not be complicated.
Day 1 Project 24
I purchased Project 24 Yesterday. Day 1 is about going through the videos and understanding the content.
Action Step #1 Picking Profitable Niches
I started Day 1 going trough the niche selection video. This is Action Step 1 in the 60 Steps Course. The video is 51 minutes 20 seconds long. So Yes it took me quite a while to watch the video.
It is very tempting to skip it, but this is the foundational video. You get the first few steps wrong, you will mess up everything. The videos helps you identify the niche to select. I already had a niche in mind ( actually several), but when they walked through niche selection, competition… I wasnt sure my topics were best fit.
In this video they also walk you through the 2 step process of niche selection. These 2 steps are very simple yet once I applied them I could understand why I needed to niche down.
They have provided a spreadsheet with niche ideas. I went over to the spreadsheet and found several niches which I am interested in. I have picked one for now. I might expand into the others once I am done with the first site.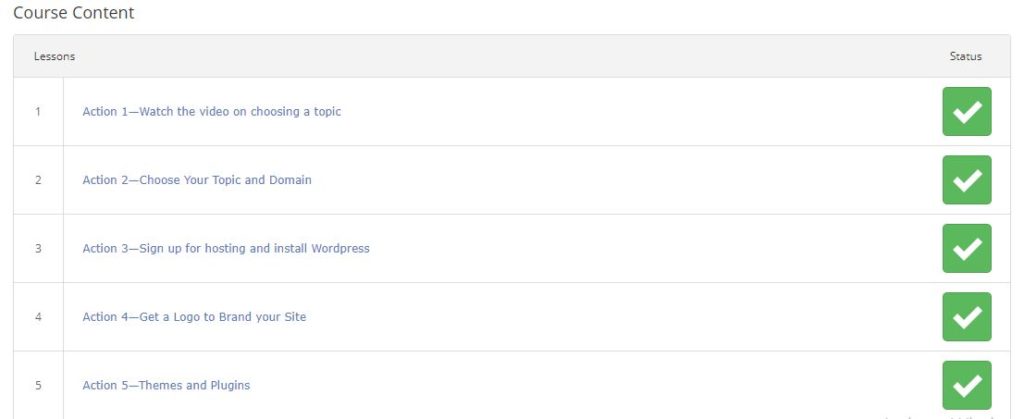 Action Step #2 Topic Selection and Domain
Spent a couple of minutes in this section. There is not much to think about for me. I am using my existing domains. I might register a new domain on site number 2.
They have also provided a list of domain modifiers here. These are really good and will help in finding a good domain name.
Action Step #3 Hosting and Installing the Blog
A very long post with exact steps to follow. I liked one point that they mentioned and I need to update my website based on that. I am using existing domain and hosting. I plan to work on my existing blogs, so I need not follow the installation.
I will have to contact my hosting provider regarding the step they mentioned and fix it. I am all set for the next step … whew..
Action Step #4 #5 #6 WordPress Setup
I have had so many blogs and I never did step 4. I now understand how it can help my site so I need to work on Step 4.
Step 5 and 6 I have already done. They gave me a plugin… wow this is awesome. I was looking for such a plugin but most of them are priced very high and some even have recurring costs. I am very happy to have this plugin and will install it and update the progress in future posts.
Related Questions
Income School 60 Steps – What are they?
There are 60 Steps laid out. You can do one step a day or a couple of steps in one day. Just go by your schedule.
I want to start seeing results fast. So I am trying to rush through these steps as quickly as I can. The Action Steps I have mentioned above are the 60 Steps. So I will update Action Step 7 onwards in the next blog post.. else this post will go on forever.
Next Steps in the 60 Steps of Income School Project 24
If you havent already purchased Project 24 or are interested here is my link ( affiliate) – Project 24.
The Project 24 Cost will increase in the New Year, so be aware of that. It is a good course if you want to start making money from a Blog using evergreen techniques.