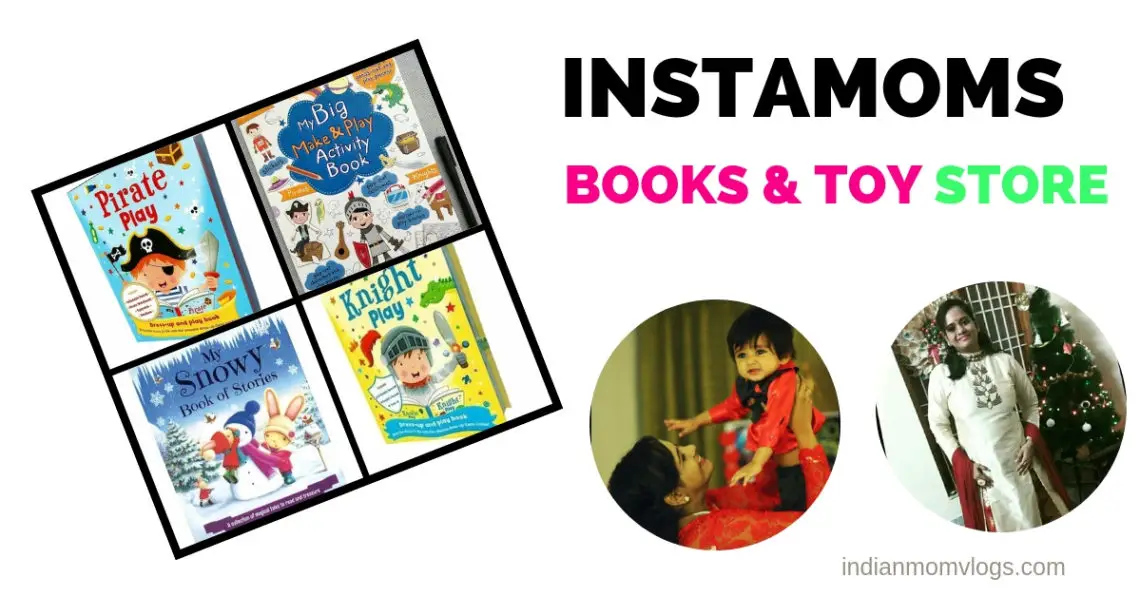 How to Start Online Bookstore in India
I am so excited to bring you another Instagram Mom and Facebook Mom Business Story. If you are looking for home based business ideas for moms in India, I have something special for you.
Recently we had featured a Mom Entrepreneur in India who has a business on Instagram in a unique niche. Today we have with us Amala Jenifer who is selling Books Online in India.
How to Start Online Bookstore in India? You need to have a budget, a business plan, a marketing plan. You need to find suppliers, a strategy in place for pricing, how you will ship, shipping costs and materials. You also must have a refund policy in place.
How Savvy Moms are Making Money with Instagram
Amala bares her soul and heart in this interview. She walks us through how she manages to sell books through Instagram, Facebook and WhatsApp.
Her why is so very common, parents decide to stay at home to take care of their kids. Motherhood changes everything. I have met Amala via Instagram. I do not know her personally, but when I started interacting with her, I realised how driven she is.
Featuring Mom Entrepreneurs in India. If you want to be featured here contact me at indianmomvlogs@gmail.com
She spends copious hours in methodical research,is extremely gifted and most importantly, she is organised.
Here is Amala's story.
Q. Tell us about yourself and what you do?
Hi! I'm Amala Jenifer, born in Neyveli, Cuddalore district Tamil Nadu and settled in Chennai since 2000. Dad Mr.Alexander worked in Neyveli Lignite Corporation, Mom Ms.Lilly Celine, a home maker and Elder Bro Arun Antony, is a senior user interface architect at Infosys. Married to Nirmal, who's an Oracle Technical Consultant, and our sweet lil one, Brendon Matthias is 2.10 years old now.
I'm basically a Computer Science & B.Ed Grad, and worked as a Computer teacher in Vaels International School Chennai, a Top ranked School in India. Being Cambridge certified, have dealt with Kids and Books, and have experience using various Advanced Teaching Learning Methodologies over the years of my work. Founder owner of BooksforKidsIndia KIDZBUY – an Online Books and Toys Store. 📖🎨
Q. Why did you get started with this business? How long have you been at it?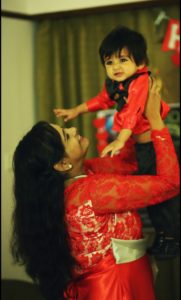 To begin with, we were Blessed with Brendon in the year- 2016, and somewhere down the line, I knew it ain't easy to leave my lil one, under anyone's care and continue my teaching profession.
With lot of Homeschooling plans for him, I knew I gotta do something, #1 without disturbing my Work-Life balance. 🎻 without disturbing my Work-Life balance . I also wanted to Gift the passion for Reading📖 to my lil B. Thus, started building his First Library when he was 9 months old. Gift the passion for Reading . He loved Books, and I was eager to bring in more Resources for him. My experience as a teacher aided me a lot to this decision. My experience as a teacher . I thoroughly wished to expose fellow moms to Technology oriented teaching, learning Resources and Techniques. Firstly, to provide them with Best books and resources at affordable rates, and then build on. Also Strongly believed that an idle mind is the devils workshop, hence wanted to keep myself busy too.
That's when BooksforKidsIndia KIDZBUY was BORN!😊
Started with 50-60 members initially, now we have 2.4k+ Instagram, 1.6k+ Fb followers, and Whatsapp group full with members presently.
Started this venture on Nov 25th 2017. Its been 1+ awesome year now. Its been 1+ awesome year now
Q. Can you tell us about your products?
We deal with
Imported, Preloved & New Kids Books (age 0-12)
Indian books
Craft Activity kits
4D+ /5D+ / plain travelled
Customized felt busy books
Felt activities
Cloth books
Teether books
Imported toys
Workbooks
Plantable seed pens & pencils
Magnetic puzzles
STEM kits
Montessori Inspired Waldorf toys
EduFun toys
Pretend play sets
Playset & Play Books
Wooden peg boards
Chunky puzzles
Wooden toys, Games, Kids Essentials & more!
Q. How do you find products you are dealing with?
I'm travelled night owl! Spend around 1+hr time after my family is asleep at night(called working peacefully with no disturbances around), to find out Kids resources online, Analyze , Compare , Sort out the best ones, Check prices, Find dealers /importers and Decide if I'll b able to make it available to my members at Best price.
Sometimes even Dealers approach me to sell their products. I decide based on its learning outcomes, quality, cost effectiveness etc. Dealers approach me
Q. Do you have a schedule? Do you have help?
No fixed schedule as such. I wished to work at flexible hours, with a toddler to be taken care of. Luckily, this business lets me to work my way.
But Absolutely a challenging one as I manage huge variety of kids stuff from research, sourcing, stocking, sale posting, taking customer orders, sending bills, tracking payments, segregating , managing packing, shipping, follow ups until it safely reaches my customer.
Fortunately, my hubby works for an UAE based client so works from home, and helps me by giving some extra time for Business work by taking care of lil B while I have to work.
My bro as always helps me with certain business related decision making, a best critic, and plays a major role in taking this business to next level. Shhhh!!! Work in progress, and will soon release the good news. Something is already cooking up, and we are too excited to keep it to ourselves.
Big thanks to my helper akkas: Mrs. Kumutha, who helps me with packing and shipping my customer orders for almost 10 months now, and Mrs. Vijaya for helping with our household chores.
Q. How many hours per day do you spend on your business?
Varies between 4-6 hours max, and definitely not at a stretch.
Requires 24*7 online to respond to product inquiry /any query / product recommendations, etc which is expected anytime of the day. And I make sure to attend to everyone's query, before I call it a day… so all of us could sleep peacefully. 😊
Q. What motivates you to keep working on it?
Happy clients, without doubts! Plus I'm more of self motivated too. 😊
To be frank, this was my choice. Also I come from a family with no business background, and took this up at my own risk. Felt I can do it good, and so I'm confidently doing it. Will try to do my best!
Q. How do you balance Motherhood and Business?
Definitely, very challenging!
I have an 2.10 year toddler who is very active, energetic, strong willed, and more of an outdoor lover.
There are many times I need to fight a better mom, or a entrepreneur war within myself. And I'm only happy when no one wins, and is kept a balance. 😀
Q. Do you work? How do you manage a full time job and the business?
No, I don't work now. Resigned once I know I had to take care of my lil one, as we decided not to entrust him on a caretaker for upbringing him.
Q. Is your business profitable? Does it cover your expenses?
Yes, its profitable. Although not too much as our profit margin is not too high. Yes, its profitable
Yup, hubby's covers expenses, and mine goes into Savings and Reinvestment. 😉 More importantly for our future plans, and would love to spend on my Kid's Educational Needs and Travel.
Q. How do you price your products?
I buy products in bulk at wholesale rates, and price them based on content, quality, brand and user reviews. To add on, 99% of our products will be at slashed rates from MRP rates.
Q. How much do you spend on your business?
Depends! As we deal with wide range of products, investment varies from min. 15k – 50k per batch at a stretch. 15k – 50k per batch at a stretch.
And as you know it's a cycle, wherein profit goes for investment again on new products or next batch.
Q. Tell about your Instagram business? And Any tips for people getting started with an Instagram business?
My main business promotion is through Instagram only. Although initially I started with Fb page, then Fb group, and Whatsapp. My active members are 95% channelized from Instagram to Whatsapp group.
Got familiar with Instagram, as I used it as an tool for my Online business as a representative with Avon Cosmetic before I started this business. Glad to say, I became Team Leader by connecting 10+ representatives in about 4 months time using Instagram only. I'm still associated with Avon, the main root to boosting my Entrepreneurial confidence.
I would say, Instagram is a great tool for Business. Little learning to use it with business profile, and you can take your business to heights.
Proper use of hashtags and visually appealing posts with proper description details can help bring you the right kinda audience and customer.
Saves time by enabling social sharing, to share Instagram post to your other marketing channels easily. And Yes, It's my personal favorite.
Q. If you were to start again what would you do different?
Nothing frankly. My aim is to help customers spend smarter and save more. I have always focused on Research & Innovation Techniques to bring in different, and unique kids products available.
Hence, every step and path travelled in this process from Day 1 helped me learn something new. And yes there were times of excitement, satisfaction, disappointment, happiness, sorrow, backstabs, compliments, burden, etc but all these have chiselled me to take this business to present level. So happy about it!
An added advantage is that I also get to know and buy good books and toys for my lil one from this business research data personally. So it's a double benefit as a mom!😁

Q. Can you give a quick recap of your first year in this business?
💖We have Documented over 300+ Happy Customer feedback till date and Counting. You can check them under tag #booksforkidsindia_diaries in Instagram or in Feedback Album of our Fb group.
💗More proudly, NO PAID promotions to promote our Brand name anytime. Customer Feedback is our only Backbone!!!
💖Dispatched over 1700+🛍️ books and toys packs in 12 months
💖Served over 500+ 👥Customers across India and other Countries too
💖Provided products for approx 600+🚶 kids, most of them multiple times
💖Provided Quick search option to customers, for easy access to specific range of products under tag #booksforkidsindiaeasysearch
💖Conducted around 10+ of Giveaways,Offer sale, & have Sponsored for around 5+ Giveaways till date
💖Shared inspiration posts on reading habits, fun posts for members, send along super mommy cards, free downloadable resources for kids, blog on parenting related PDF, and my kid's experience with Edutoys and books from our collection. (You can find them at our personal Instagram account: Amala_Jenifer username:happy.mom.to.star.b)
💖 Supplied products to few of our clients, & extended support, who then started small business themselves
Q. Any other thoughts, or tips for business?
Hard work and dedication will never go waste. Smart work may give you success, but satisfaction can only be attained when you work from your heart passionately.
Gaining trust of customers is more valuable than money. Gaining trust of customers is more valuable than money.
And what more joy than hearing hundreds of fellow mum thanking and complimenting you saying your product made their kid(s) smile.
100% agree to the quote, Let's do that kinda work we love, so we'll never have to work a day in our life.
And when someone like me of no business background in family or any prior business experience can grow up, anyone CAN!
Finally, I take this opportunity to thank all our great Customers, Dealers & Supporters!!!🙏Simply, we couldn't have done any of these without you. Your feedback has a lot to do with how we grow, and improve our products and services as time goes on. So, from the bottom of our hearts, thank you.😍
Thank you for sharing your thoughts. Thank you for asking questions. And most of all, thank you for putting your trust in us, and sharing a word about BooksforKidsIndia KIDZBUY with your family and social circle.
We hope to continue satisfy, and delight you with wide range of kids products @ Affordable rates.
You can find us on Fb, Instagram & Whatsapp: 👇
Our Fb group : https://www.facebook.com/groups/553321378351176/
Our Instagram page : http://www.instagram.com/booksforkidsindia/
Ping me @ 9940308087 to join our WhatsApp group, to get instant offers on products available for our special members!
And Thank you, Latha for interviewing me for indianmomvlogs.
Would be glad if our story inspires even one person to work towards their passion more confidently.
And I must definitely say this,you are doing an amazing job! Love your Vlogs YouTube. So inspiring and useful to fellow moms. Please continue your good work.👍